the oldest bank in major county
The Cleo State Bank is the oldest Bank in Major County, Oklahoma. It was chartered in 1900 and has been serving individuals and local businesses in Northwest Oklahoma for over 100 years. The Cleo State Bank is locally owned and operated. With over 200 years of combined experience, our team is focused on serving our communities; we are "Your country bank and proud of it..." The Cleo State Bank has 4 branches located in Cleo Springs, Meno, Jet and Carmen in Major and Alfalfa counties. Please contact us for all your banking needs today.
Directors:
Forrest Michael, Chairman
John Parker, Director
Lary Weeks, Director
Brad Detrick, Director
James Fuzzell II, Director

Find the location that's right for you!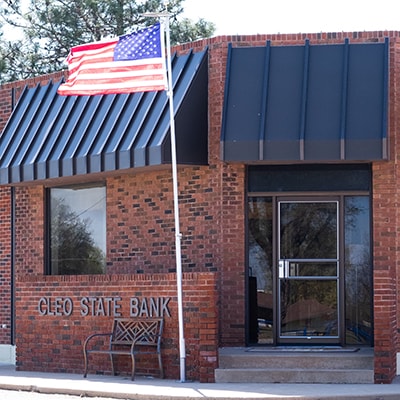 Cleo State Bank
View Location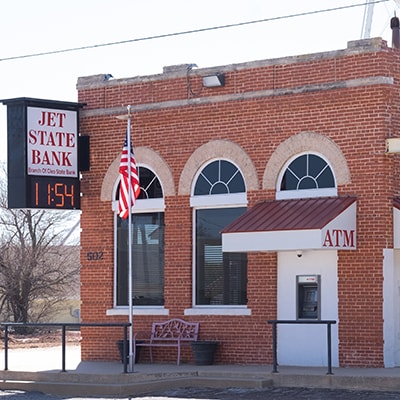 Jet State Branch
View Location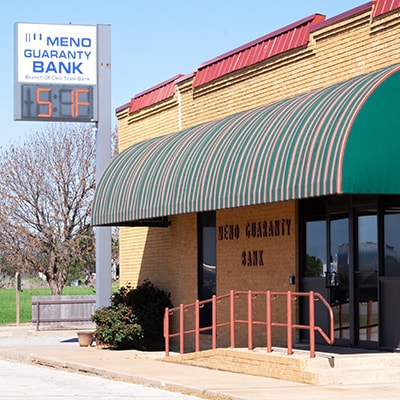 Meno Guaranty Branch
View Location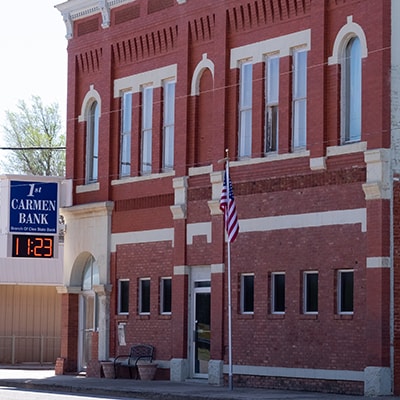 First Carmen Branch
View Location